VISITING WINE COUNTRY? YOU CAN FLY WITH WINE!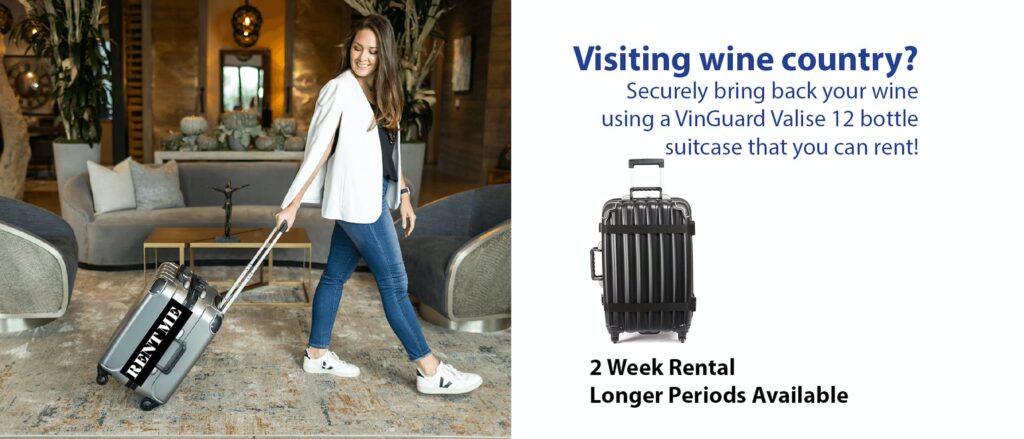 Securely bring back your wine using a VinGuard Valise 12 bottle suitcase that you can rent!
Planning a trip to Napa or overseas where you know you're going to be buying wine?  This is a must-have travel accessory for you!
Bring your treasures home safely by renting one of our VinGard Valise speciality wine suitcases. This product allows you to visit wineries, breweries, and distilleries and bring your products home, avoiding expensive shipping fees and possible heat issues. 
Rental periods are for two weeks, longer term available if needed.
You and a staff member will inspect the case before taking it out, and upon return. Rental fee is $75, deposit of $300 – deposit refunded if case is returned on time and with no major damage.
If you are interested in learning more, please fill out the inquiry form below.