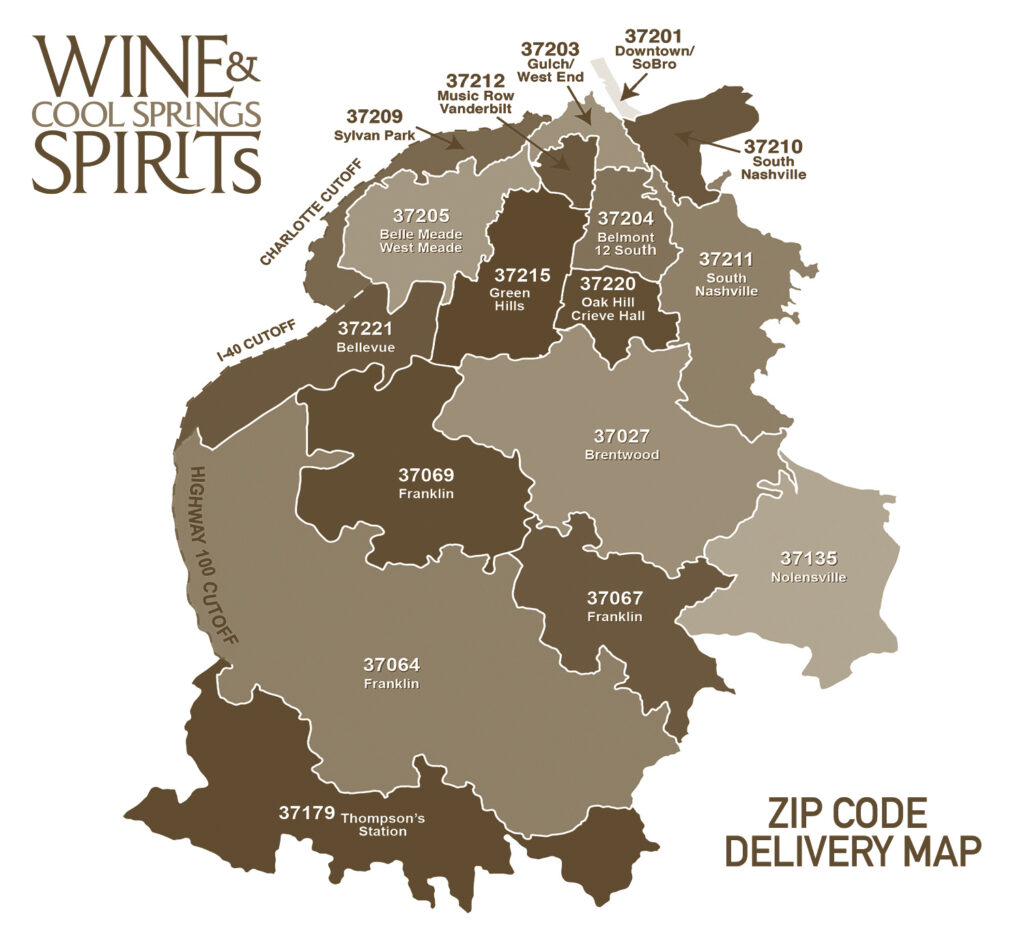 WE DELIVER 7 DAYS A WEEK TO 17 ZIP CODES!
Need a Bordeaux in Brentwood? Relax while we bring the drinks to you! Browse our website for thousands of wines, liquors, beers, mixers and gourmet food items. Order your favorites, add them to your cart, check out on our website and we'll deliver them fast. orders larger than $250 are delivered free throughout Middle Tennessee. Orders less than $250 can be delivered for a $10 delivery fee.
Items arrive chilled on request. We're your well-stocked neighbor.